Program Details
You're not average, so why should your marketing be? Join media, marketing, and PR specialist Loolwa Khazzoom and holistic business coach Maureen Callaghan Jacobson for this on-demand seminar on understanding and establishing the 3 building blocks of a successful marketing campaign.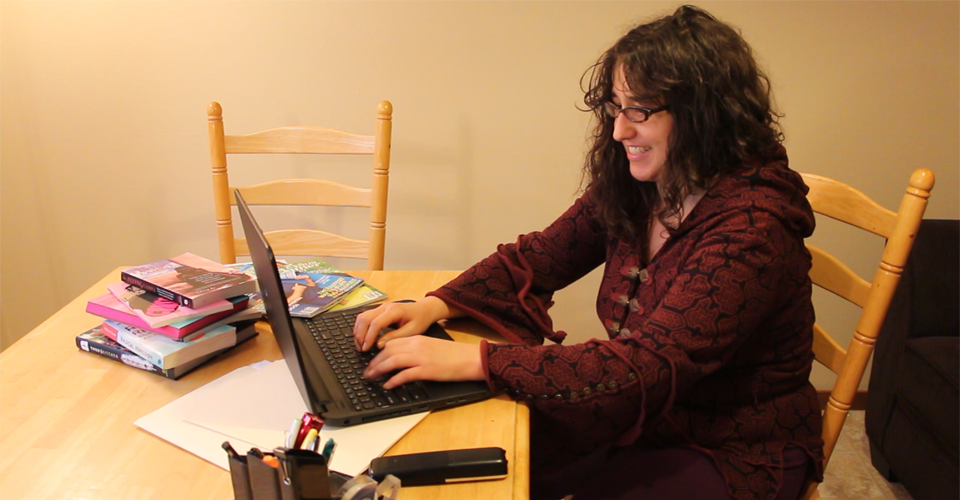 In reaching for the summit of our vision, we entrepreneurs (especially the ambitious ones) commonly speed-walk through or altogether ignore the triad of business basics: brand, target audience, and message. We think we've got it covered already (been-there-done-that, snooze, move on people) or we think it's not all that important to begin with (we're visionaries! pioneers! game-changers! we've got a world to save!) And so we inadvertently build a shoddy foundation for our all-too-important work – ultimately leading to our marketing efforts falling flat.
In this on-demand teleseminar for game-changing entrepreneurs and business leaders, you will learn how to assemble the building blocks of a successful marketing campaign — zeroing in on what you offer, why you do it, who you serve, how your work is different enough to be life-altering, how it's similar enough not to scare the little children, and how to communicate about it all in a way that is understood even by adults who were popular in middle school.
You want the limelight? Brace yourselves, people; it's show time!
In this program, you will receive step-by-step guidance from two successful business and marketing experts who have been in your shoes and know just how to polish them; you will engage in key exercises that help you apply the principles to your own business; and you will hear participants from the live call discuss the principles and get hands-on coaching from said experts. You will walk away with clarity on, skills for, and a DIY (do-it-yourself) attitude about the 3 steps to building a successful media, marketing, and public relations campaign.
Logistics:
This program is on-demand. Download the file and listen at your leisure, in your mismatched pajamas and fuzzy pink slippers!
Cost: $35/participant
Registration: 3 Steps to Game-Changing Marketing
Reviews
Loolwa's "Three Steps to Game-Changing Marketing" teleseminar was much more useful than other marketing workshops. It was very personal, which made it far more helpful than those with lots of general statements that apply to "everyone." I also love Loolwa's direct, funny, and authentic style. She made me feel completely comfortable and acknowledged me and my work in a way that was empowering. At the same time, I received real, useful direction with specific steps I can take to make positive changes on my own, so that I can reach more people and share the work that I love doing, helping more people with their own transformation and healing. Loolwa also spent considerable time with me after the teleseminar, again giving me useful, specific advice, after really taking the time to hear what I need and where I want to take my work. I love working with her and look forward to more! –
I found it very energizing to listen to Loolwa's "3 Steps to Game Changing Marketing" on-demand audio class. I really appreciated the congruency, authenticity, and flow of the class. The exercises were worthwhile, and I enjoyed the feedback time. As someone who is intending to launch a new business in 2014, marketing and promotion often appear to be an unscalable mountain. After listening to this seminar, I've come away feeling that there is hope and that possibilities abound, that marketing and promotion may not be a fire-breathing dragon after all, but rather, may be entirely doable and fun!