Basics and Bling
Loolwa Khazzoom offers the gamut of media, marketing, and public relations management services. She has placed her clients in top media including Doctor Oz, CNN, and Forbes; she has arranged for her clients to speak at venues including Stanford University, UC Davis Medical Center, and Omega Institute; and she has connected her clients with the likes of integrative medicine leader Andrew Weil MD, supermodel Tyra Banks, and Grammy-award winning musician Miri Ben Ari. Visit the Loolwa Media archive for additional information on Loolwa's media, marketing, and PR services, and contact Loolwa to schedule a complimentary 30 minute consultation.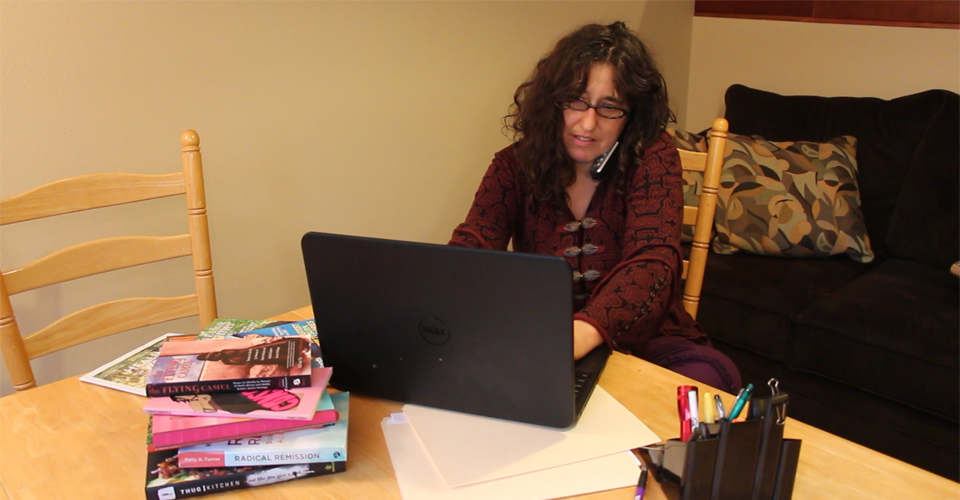 What my Clients Say…
Loolwa Khazoom is an exceptionally talented, passionate and intelligent individual. In just a short time, Loolwa was able to tune into what was most important to the artists and to express that to the press and a broader audience in a relevant and meaningful way. The initial strategy sessions were priceless. Loolwa brought a lot of understanding and clarity; presenting clear and concise ideas that made sense and were attainable. Working with Loolwa energises and reawakens a willingness to thrive and to do your best work.
Loolwa is among the few media pros who really understands integrative medicine both as a patient and a healer herself. She's a skilled writer, but even more to the point, she's hardworking and persistent. I normally have no patience for PR of any kind, and my favorite use for releases is generally to fuel my woodstove to warm my house. But Loolwa calls, emails, makes videos and does lots of other stuff that sets her apart from the typical flak. I recommend her highly.
Loolwa is a dream to work with! She's efficient, effective and affordable. She saw the best way to position us to get great media placements quickly, and she coached me through the process of arriving upon the best PR plan. Thanks to her insight and efficacy we're getting radio and print coverage, including our first ink in Rolling Stone.
Loolwa is a media expert with connections, follow-through, and clear communication. In a short amount of time she put my two newly-released books on the map. Her take-charge attitude with creative pitches and detailed emails created a media frenzy in TV, radio, and print. Loolwa gets results.
Loolwa served as the media and public relations manager for my book, The Worry Solution, and she was great to work with. She is wonderfully creative and flexible; she is a great communicator; and she has a great attitude. Loolwa is very savvy with media and creates innovative and interesting pitches tailored to specific media, whether print or television. I recommend her very highly.
Loolwa opened my eyes to the world of public relations. She is a bulldog who doesn't take no for an answer. Loolwa isn't your average publicist. She thinks outside of the box, pushes you out of your comfort zone, helps you discover your life's purpose, and uses her connections to propel your business forward. With her guidance, I re-designed my website, scheduled a book tour, landed two articles in a national magazine, and appeared on ABC, NBC, and FOX news.
As an editor, you're always hoping for the rare freelancer who's willing to go the distance — someone who reports out her pitches thoroughly, writes according to your audience's needs and the magazine's voice, and delivers the necessary follow-up during the revision process. Loolwa was always willing to do whatever it took to get the story we needed.
Loolwa did an awesome job of representing me to the press. She went above what she was contracted to do and spent more time than expected. She is energetic, vivacious, knowledgeable, fast, and friendly — a perfect combination for a PR specialist. I would recommend her to anyone who wants not only a good PR person but also a pleasant person to deal with. I now consider her a friend as well as my PR agent, and I plan to use her services in the future.
Loolwa has an amazing combination of talents, including writing skills and knowledge of the web. She assisted me with web redesign, and in the first two weeks after her changes were made, there was a 10% increase in web traffic and 25% increase of activity within the website. Understanding that the SEO impact takes time, I look forward to even more traffic down the road. With her writing skills and web expertise, Loolwa converted my amateur efforts into a professional site.
Loolwa always came to me with original ideas and incredible access. She knew the tone of the magazine, and which girls we'd feature without hesitation. She is one of the best idea contributors I have worked with.
Loolwa's creativity, connections, and writing are so very valuable to our magazines. She's the ultimate professional—meets deadlines, responds to my changing needs and wants, and turns in pristine prose. I look forward to seeing what she'll query next.
After spending over $20,000 dollars on learning how to market myself and on having others market for me, I gave up on marketing altogether. Then Loolwa found me! Not knowing how to accurately share my essence and gifts with the world, and given my past experience, I was very skeptical at first. But what an amazing blessing Loolwa has been for me! She knows how to market, how to express exactly who I am, and how to put everything into language that my target market understands. I highly recommend Loolwa if you are struggling to brand yourself and position yourself with your clients. She magically knows how to do this. It is a remarkable gift, and her work made my heart sing.
Loolwa's mind is clear and sharp. She pays close attention to the tiny details and lines them up in service to the big picture. As such, working with her has put the missing pieces into place in my business and has helped me expand my market. I especially appreciate Loolwa's uncanny ability to zero in on the essence of who I am and what I do, and to write up that information in language that is accurate, engaging, and inspiring. It has been such a boon to my business to be able to hand over all my writing to her! I also appreciate not only Loolwa's expertise in social media, but also her perspective on it. By helping me understand that it is a tool but not the be-all and end-all, I have felt less overwhelmed by it and have come to understand how to use it effectively for my particular needs. Loolwa can help move your business to the next level, and I highly recommend working with her.
When I interned for Loolwa, she gave me access to all of herself, because that is what she puts into everything she does. She was a truly inspiring mentor.
"Powerhouse" is the first adjective that comes to mind when I think of Loolwa; followed by "determined" and "passionate." Tenacity and patience are difficult qualities to come by in a single individual, and I have found both in Loolwa. In addition, as an author, one would think that I would be capable of using a computer in an efficient, organized manner. Au contraire! Loolwa has taken the time to walk me through the steps it takes to organize and maintain my campaign. I recommend her to anyone!
Loolwa's magic with words and presentation has enhanced my expression in my writing- creating successful impact articles. Loolwa is a clear and effective strategist, making the hard work of publicity pay off beyond expectations, and what's more, she makes the process fun! Loolwa teaches as she works, and I have learned a lot from our process – leaving me feeling as if I studied marketing at the university level. Loolwa has been a wonderful publicist for me and a joy to know.
Loolwa came in at a time when we were launching a complete overhaul of our online presence and experimenting with redefining the way we spoke about our work, so as to better reach mainstream audiences. Working with her was a breath of fresh air, thanks to her unconventional, vibrant, unique, and deeply engaging approach to traditional media services. Beyond that, however, her unique gift lay in helping us re-connect with our own message from new and unexplored angles and to see it from a fresh perspective – ultimately allowing us to engage with our audiences on a whole new level.
Loolwa's "Three Steps to Game-Changing Marketing" teleseminar was much more useful than other marketing workshops. It was very personal, which made it far more helpful than those with lots of general statements that apply to "everyone." I also love Loolwa's direct, funny, and authentic style. She made me feel completely comfortable and acknowledged me and my work in a way that was empowering. At the same time, I received real, useful direction with specific steps I can take to make positive changes on my own, so that I can reach more people and share the work that I love doing, helping more people with their own transformation and healing. Loolwa also spent considerable time with me after the teleseminar, again giving me useful, specific advice, after really taking the time to hear what I need and where I want to take my work. I love working with her and look forward to more!
I want to enthusiastically recommend Loolwa as a professional, hardworking, and effective media consultant. Due to her promotional efforts we had over 1,000 attendees at the 2012 Cancer as a Turning Point conference in Sacramento. She secured media coverage in the local ABC, NBC, CBS, and Fox TV outlets, as well as in the local magazine, newspaper, and radio outlets. In one or two cases, we got coverage twice over, as Loolwa launched a two-pronged media campaign – first using the time hook of National Cancer Survivors Day and second using the time hook of the Healing Journeys conference. Thanks Loolwa. We would definitely use your expertise again.
It was a pleasure to work with Loolwa Khazzoom in her capacity of editor of my book on the subjects of medical intuition and energy medicine. Loolwa is very knowledgeable in the field of holistic health and understood my manuscript at a profound level. She is highly professional, erudite, multi-talented, and versatile. In addition, she is punctual, reliable, pleasant, and polite. On a personal note, I find Loolwa to be a bright, charming, humorous, and delightful person. I highly recommend Loolwa as an editor and book project adviser. You will be glad you selected her!
I have worked with Loolwa for the past six months, reworking my brand and launching what I hope will become a new movement: Slow Medicine – the reintegration of the heart and art of medicine, bringing to bear the genuine and deep healing that we need so desperately now. Indeed, this is an ambitious project. But it was Loolwa who recognized and embraced its potential, applying her great intelligence and experience to get the platform established in such a short time. Not only does she possess all the skills required, but she is tenacious and passionate about the work – which together are essential elements in such a campaign. Very few people get so far on their own. There is usually a team behind the effort, and teams need leaders. Loolwa is just that. As a result of her great sensitivity and compassion, she is an outstanding leader, and it is a pleasure to work with her. Combined with her disciplined organization, she is remarkably effective. I am grateful.
I had the pleasure of working with Loolwa on expanding my media portfolio and earning me the opportunity to contribute to some prestigious networks. Loolwa expertly guided me through the process of building a brand that would be marketable and really highlighted my accomplishments and skill sets. She is a natural motivator, enthusiastic about your project, and passionate about getting you the results you desire. With her guidance and services, I managed to exceed my expectations and earn opportunities beyond the scope of our contract. Simply put, Loolwa will make it happen!
I found it very energizing to listen to Loolwa's "3 Steps to Game Changing Marketing" on-demand audio class. I really appreciated the congruency, authenticity, and flow of the class. The exercises were worthwhile, and I enjoyed the feedback time. As someone who is intending to launch a new business in 2014, marketing and promotion often appear to be an unscalable mountain. After listening to this seminar, I've come away feeling that there is hope and that possibilities abound — that marketing and promotion may not be a fire-breathing dragon after all, but rather, may be entirely doable and fun!
I was happy to have an opportunity to work with Loolwa. As a first-time blogger and author, I felt overwhelmed by the need to do "this" and keep up with "that," to make myself stand out in a fast-paced, crowded media world. Where do I begin? What to do first? What will make the biggest impact? These questions had just too many answers! Loolwa developed a preliminary roadmap for me based on my answers to a detailed and extensive questionnaire. The 40-plus item questionnaire itself was a huge help as it made me think hard about my message, my unique edge, and my audience. I appreciated Loolwa's guidance and helpful advice on taking the next step in developing my brand and presence in both traditional and social media. Thank you, Loolwa!
I had an incredible experience working with Loolwa! She was inspiring, insightful, and has such passion! I was honestly moved, as she took such care and consideration in making sure I was able to represent myself in the greatest light. I would definitely recommend working with her!
Loolwa is an extremely creative person and a gifted writer and has designed a reflective process that allowed us to really hone into my work. Her ability to understand and transform my message went well beyond what I had experienced before with other professional consultants. Beyond that, she organized the team around me to execute my vision. In addition to her brilliance in all these respects, she is heartfelt and fun to work with.
I cannot thank Loolwa enough for branding me and my practice. I am a holistic women's health specialist who provides treatment options for human papillomavirus and precancer of the cervix. When Loolwa first contacted me, I was in the process of writing a book on my treatment — and not having the book yet complete —passed on her assistance. My thinking was that I could market my book and practice myself. I couldn't have been more wrong. Thankfully, Loolwa contacted me about six months after publishing my book. It was clear to me that she had detailed and specific knowledge of how to market my practice and my book, and she was generous with giving me ideas before I was even her client. These ideas were insightful and aligned utterly with what I had learned in operating and marketing my business. No BS here. I knew that she would take me to where I wanted to be. In determining my road map, we spent at least 20 hours discussing everything about my practice, education, book and previous marketing. I cannot properly convey the importance of this road map process, nor can I fully describe the excitement that I had knowing I had finally found someone to stand in my corner. The vast network she has in my field became immediately clear and we set out obtaining book testimonials while building a new website that was narrowly defined to my expertise. In other words, we set out to polish everything about me, my practice and my site to facilitate press releases, book signings and speaking engagements. Loolwa is insightful, passionate and connects in a way that I have never experienced. She has given me direction where I had been jaded and confused—burned one too many times with expensive marketing. I am in her debt.
I own a small community health restaurant in Seattle, called HeartBeet Organic Superfoods Cafe. One of our spinoff brands is Pure Pies, a vegan, gluten-free specialty pie company. A few weeks before Thanksgiving, I hired Loolwa to help us get the word into the media about our unique pie offerings. I was sure that we had a story, but I didn't know quite how to put it together and how to go about reaching the people we needed to reach. Luckily, an angel named Loolwa came before me! Within the first week of working together, Loolwa had done a complete media blitz, blasting my company's story from all angles to various local Seattle media outlets. She was laser-focused at getting our story to the right decision-makers. As a result, we ended up being invited to do a pie demo on KOMO TV (local ABC affiliate) a week before Thanksgiving, and we were also included in Seattle Magazine's holiday pie roundup! Loolwa was fast, professional, and had stellar follow-through and communication. I cannot wait to work with her again!
Loolwa has a way of breaking down big ideas around PR, making them digestible and applicable to anyone who wants to build a stronger connection with the media. During the masterclass that she lead for a group of my clients, she was able to show the connection between the messaging, purpose, branding and target audience and how all of that informs which media you pitch yourself to and how. The biggest question I hear my clients ask when it comes to PR is "Where do I begin?" and Loolwa gave multiple different ways for my clients to begin marketing themselves to the media consistently and unapologetically. By the end of the training, my PR & media wheels were turning in directions I hadn't thought of before, and I know it was the same for my clients. Loolwa is the real deal!
I have worked with Loolwa on and off for about two years. I cannot emphasize enough how productive and illuminating that collaboration was. Loolwa is not only incredibly knowledgeable in all issues related to marketing, website content development, and business development, but has also almost an uncanny knack for finding right words, labels, and designations. Every single one of our numerous working sessions ended with me feeling more inspired, energized, and having a much better sense of direction. Absolutely loved working with Loolwa, a brilliant and also very accommodating and caring PR coach, and I look forward to more collaboration in the future.
Loolwa Khazzoom is an absolute delight to work with! She is an expert in her field, with powerhouse media credentials to leverage for the good of her clients. She is refreshingly candid and fun to work with. She gives it to you straight, makes you think, and helps you craft a vision for the impact you want to make in the world. She is soulful, thoughtful, and brilliant. Best of all, she learns who her clients are very quickly, and that allows her to edit their work in their voice. She is bold, strategic, and determined. When you hire Loolwa, you're not just getting the basics any publicist could offer you. You're getting a rambunctiously enthusiastic advocate for the cause you hold dear. If you're looking for a rockstar partnership to catapult your dreams a quantum leap forward, hire this lady, she is awesome!
I have been working with Loolwa for a fantastic year. Loolwa makes a list of the impossible for you and achieves it with methodic and resilient structure. Be sure about what you want to bring in your life and your future, because there is nothing that will stop this grounded, structured, practical and wonderful support system that Loolwa is. Not only does she have characteristics like integrity, stability, and commitment, but her energy is a great boost for your career, as well as for your spirit: She will read you in between the lines and will come up with the perfect description about your intentions, qualities, and purpose. Loolwa is just one of those blessings from the Universe.