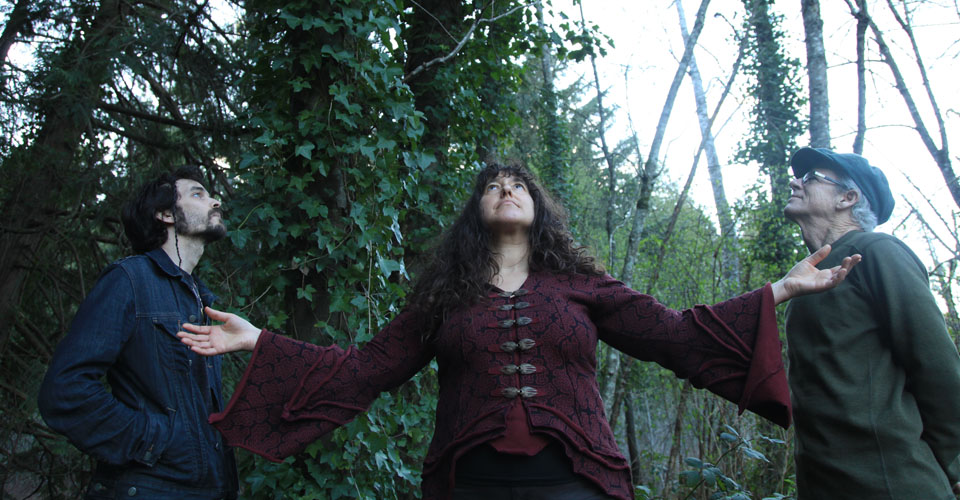 March 21, 2019
Purim Party
Columbia City Theater
Seattle, WA
Doors open 7 pm
---
Events Archive
February 16, 2019
Sights and Sounds: A Storytelling Showcase
Conor Byrne Pub
Seattle, WA
November 30, 2018
Seattle Women in Music
A house party showcasing 15 local women singer/songwriters
Seattle, WA
November 10, 2018
The Iraqi Heritage Remix
Congregation Or VeShalom
Atlanta, GA
Singing a cappella, Loolwa Khazzoom teaches the original versions of ancient Iraqi Jewish songs and prayers that weave through Iraqis in Pajamas music. Once participants learn these songs, they are treated to a full band performance, with the "remixed" alternative and punk rock renditions.
November 9, 2018
Personal and Collective Healing at the Intersections of Iraqi Jewish Heritage and Original Punk Rock
National Women's Studies Association conference
Atlanta, GA
Abstract
A living, breathing model of intersectionality, punk rock band Iraqis in Pajamas utilizes music to challenge and transcend barriers between race, nationality, religion, and gender and to facilitate cross-cultural understanding and feminist dialogue. Through discussion and performance, of both music and lyrics, this workshop shares five songs fusing ancient Iraqi Jewish prayers with original punk rock – exploring how the band's very existence disrupts binarisms like Arab/Jew, how the songs demand a holistic exploration of identity that refuses to be compartmentalized into tidy narratives, and how the band invokes a more honest, complex reflection on what it means to be human.
Rationale
"War is the friend of binarisms, leaving little room for complex identity," writes scholar Ella Shohat, in "Reflections of an Arab Jew."[i] Through its very existence, Iraqis in Pajamas defies and transcends false paradigms, offering a radical new vision not only for Arabs and Jews, but also for humanity: It boasts an Iraqi-Israeli-American front woman, who belts out ancient Iraqi Jewish prayers that women are banned from leading in Mizrahi (indigenous North African/Middle Eastern Jewish) synagogues; it integrates call-and-response participation of non-Jewish band and audience members, when non-Jews traditionally are excluded from religious Jewish life; and it features original lyrics shining the spotlight on invisible realities and silenced narratives, such as the fallout of domestic violence in Mizrahi communities.
Numerous scholarly works also address these complex realities – such as The Flying Camel: Essays on Identity by Women of North African and Middle Eastern Jewish Heritage, by Loolwa Khazzoom, The Dhimmi: Jews and Christians under Islam, by Bat Ye'Or, and Wedding Song: Memoirs of an Iranian Jewish Woman, by Farideh Dayanim Goldin. Despite the existence of such works, institutionalized racism in academia has led to the normalization of a Eurocentric narrative of the Jewish experience – rendering Jewish women of color invisible in Jewish, African, Middle Eastern, Chicano/Latino, and Asian studies. This workshop utilizes art to critique such exclusionary norms of academic discourse and to facilitate consciousness, healing, and transformation.
[1] This essay appears in The Flying Camel: Essays on Identity by Women of North African and Middle Eastern Jewish Heritage.