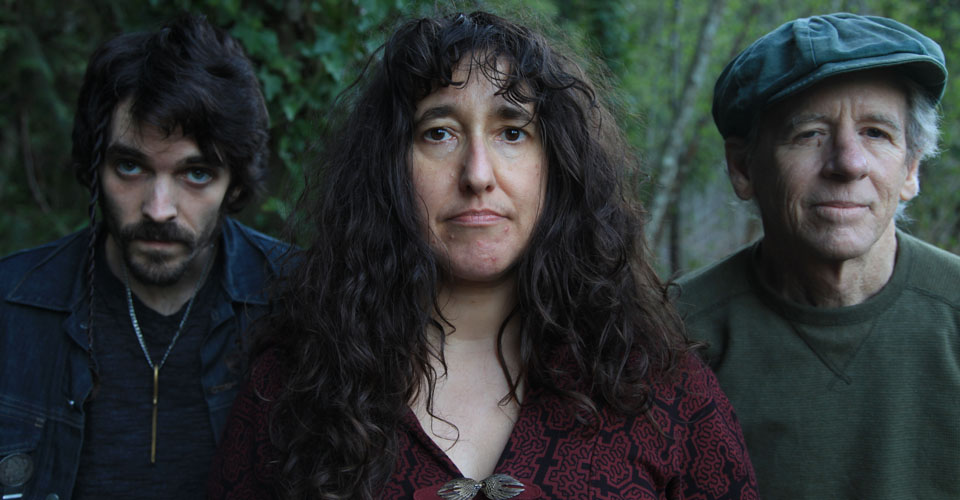 Basics and Bling
Iraqis in Pajamas is an indie rock band in Seattle, WA, fusing original music and lyrics with ancient Iraqi Jewish songs and prayers. The band sings about personally- and socially-conscious matters – including healing from domestic violence, confronting and transforming the "ism"s of society, coping with mental illness among loved ones, finding the courage to live boldly and authentically, healing naturally from chronic illness, and more – all of which have a central unifying theme of "Raw. Healing. Power." With singer/songwriter Loolwa Khazzoom on bass, Robbie Morshead on drums, and Sean Sebastian on guitar, individual band members have performed at venues including Microsoft, Paramount Theater, and a Seattle Supersonics game, have facilitated workshops at institutes ranging from Barnard Center for Research on Women and Harvard University on the East Coast and the Simon Wiesenthal Center and Skirball Cultural Center on the West Coast, and have written or been interviewed about the themes now in Iraqis in Pajamas songs, for periodicals including Rolling Stone, The New York Times, and Marie Claire. Standing at the intersections of entertainment and education, Iraqis in Pajamas offers straight-up music performances and customized workshops that leverage music as the catalyst for heart-felt conversations. Find out more about Iraqis in Pajamas performances and programs, or book a performance or program at your venue.
Back Story
Loolwa moved to Seattle in 2014, to be part of the Sephardic community. Within ten minutes of attending one of the two Sephardic synagogues, however, she was deeply offended by the sexism she witnessed – leading her to walk out. "What now?" she thought. Months later, close to the High Holy Days, Loolwa went to an open mic at Columbia City Theater and announced that since the Sephardic synagogues didn't want her praying audibly, because she was a woman, she was bringing the prayers to that club. She then belted out the Iraqi selihoth. The crowd suddenly hushed, to the point that you could hear the proverbial pin drop, despite the audience typically talking through open mic performances. "Ah," Loolwa thought, "I'm onto something."
Meanwhile, after realizing that synagogue life in Seattle was a total bust for her, Loolwa began writing songs that expressed her struggles with Jewish family and community – combining her punk rock angst and original lyrics with the sacred Iraqi Jewish music she grew up singing. She effectively created a mobile synagogue of sorts, a vehicle for expressing her soul. And so, following two decades as a Jewish multicultural educator, through which Loolwa had passed down global Jewish heritage as it had been passed down for millennia, she began putting her own unique stamp on it.
What's with the PJs?
After fleeing from Iraq as refugees in 1950, Loolwa's family settled just outside Tel Aviv, Israel, in a town called Ramat Gan, which was almost entirely comprised of Iraqi Jewish refugees, for decades. Iraqi Jews historically have a reputation for immediately stripping out of their work clothes and lounging around in their pajamas, wherever possible. For this reason, when people asked Loolwa where she was living, and she answered Ramat Gan, they invariably replied, "Ah, Iraqim bepajamama (Iraqis in pajamas)." She thought it was hilarious. Not only that, but since Loolwa works from home, she can be found in her mismatched pajamas and fuzzy pink slippers, with her Jewfro hair sticking out in seven directions, at all hours of the day – thereby carrying on her ancestral tradition.