What to Expect
In her irreverent motivational speaking programs, Loolwa won't tell you what to this or how to that. She won't flash her perfect life in your face and inform you that for the price of X thousand dollars, this life can be yours too. Instead, she will invite you out of your seat and into her playground – where everything that Life throws your way can transform into a vehicle for the unbridled and ecstatic expression of your soul. From child abuse to institutionalized racism and from debilitating chronic pain to cancer, Loolwa expertly has converted trauma into mulch for growing bold, breathtaking flowers – which she now holds out to you, as inspiration to embody and express your most glorious Being.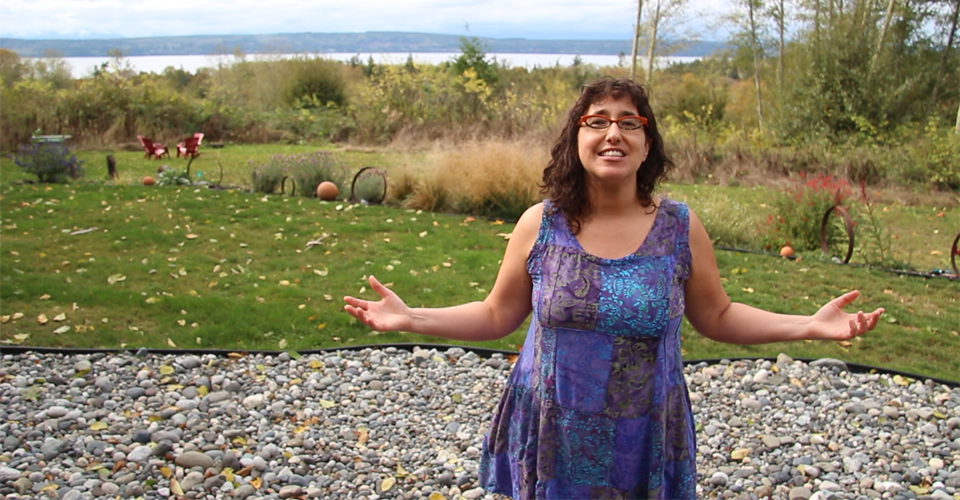 Cancer has a funny way of making you see the world differently. Our inner peace and shared humanity suddenly appear far more important than, well, everything else. And so, after two decades as an educator on a mission, hellbent on changing the way things get done around here, and after giving countless lectures and workshops, with her PowerPoint and power suit, Loolwa is doing things differently now. Rest assured, she will remove that toothpaste stain from her sweatshirt before getting on stage, but these days, things are unlikely to get much more formal than that.
Loolwa will neither lecture you nor attempt to persuade you (though she is damn good at both). Instead, she will share with you from her heart, through music, dance, and personal storytelling – offering you the benefit of her experience as a free-spirited truth seeker and truth speaker, as a musician, writer, and public relations manager, as a woman and Iraqi-American Jew, as a healer and caregiver, and as all the other identities through which she has journeyed in her Grand Life Adventure to date. As the energy rises, Loolwa will invite you to sing and dance with her, if you are so inclined, and to share your personal stories as well – in a journal, in a small group, or with the larger group, as per your comfort level.
Book Loolwa for a motivational speaking program!