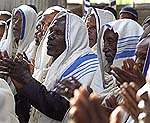 Loolwa Khazzoom pioneered the Jewish Multiculturalism movement in 1990, bringing non-European Jewish history, heritage, and social justice concerns into the mainstream Jewish and non-Jewish communities. Her unique emphasis on the psychology of representation, through detailed attention to terminology, has radically transformed dialogue on diversity and Jewish identity, and her work has touched the lives of millions internationally. Khazzoom's heart-based, accessible approach has catalyzed media interest in Jewish multiculturalism and has inspired the proliferation of countless programs on Jewish diversity. In addition, her focus on community empowerment has helped foster an international network of Jewish multicultural organizations.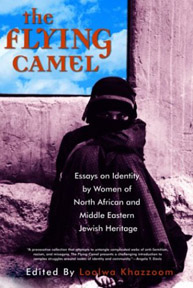 Khazzoom is the founder and director of the Jewish MultiCultural Project, through which she created and implemented the first comprehensive curriculum on Jews around the world. She also is editor of The Flying Camel: Essays on Identity by Women of North African and Middle Eastern Jewish Heritage (Seal Press, Winter 2003), an anthology endorsed by leaders including Angela Davis and Letty Cottin Pogrebin, as well as by professors at universities including Harvard, Yale, and Princeton. For more information about the anthology, click here.
Khazzoom has published widely, in periodicals including The Washington Post, Rolling Stone, Marie Claire, Yoga Journal, and Elle Girl, and she has served as an Israel correspondent for Jewish Telegraphic Agency. In addition, Khazzoom is an accomplished musician and has performed traditional North African and Middle Eastern music at venues internationally.