Based in Tel Aviv, Israel, Iraqis in Pajamas is an energetic original rock band with an indie punk attitude. "The songs have a hard-edged, raw 80s vibe that would do well to be revived," says Melissa Walker, senior editor at ELLEgirl magazine. The music is "a mix between Joan Jett and No Doubt," adds Raquel Bruno, former talent scout at MTV Radio.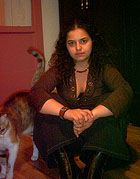 Neta Yahav, the band's drummer, studies privately with Ronnie Holan and has studied with notables including Yael Cohen -- drummer for the 1990s Israeli hit band Hamachshafot (The Witches). In addition, Neta is in her last year of the sound engineering program at Rimon Academy of Music.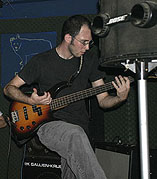 Tom Erlich, the band's bass player, studies privately with Yaya Cohen-Aharonov -- bass player for the chart-topping Israeli band Hadag Nahash (Snakefish) -- and has studied guitar with David Matareso. In addition, Tom is a DJ who performs at local clubs, where he also has performed and recorded with other bands.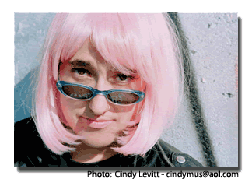 Loolwa Khazzoom, the band's vocalist and songwriter, was trained in classical flute and piano at the San Francisco Conservatory of Music and in recording engineering at Columbia University. She has recorded and performed internationally, singing both original rock and traditional Middle Eastern music.
Iraqis in Pajamas has recently added an amazing new guitarist. Bio info to be posted very soon - stay tuned.
---

Sample clips from Iraqis in Pajamas album - click to stream or right-click to download.
In My Way
Wild Dancer
Bitch
Lullaby
Girl
Haunted
Chains of Society
Bejilalah
---

Coming soon!
---

Coming soon!