Program Details
"Raw. Healing Power." programs begin with a music performance by Loolwa's band, Iraqis in Pajamas, whose sound is an original mashup of punk, folk, Middle Eastern, and jazz. Performances engage the audience through call-and-response singing, African hand-drumming, and impromptu dancing. In addition, each song has a raw story and healing journey behind it, which Loolwa shares in a workshop following the music performance. Loolwa additionally invites program participants to share their own experiences with and thoughts on related topics, through personal journaling, small group conversations, or collective discussion, as per the comfort and interest of audience members. Together, Loolwa and participants explore the powerful alchemy of authentic self-expression, coupled by the willingness to do whatever it takes to step into our full, glorious Beings.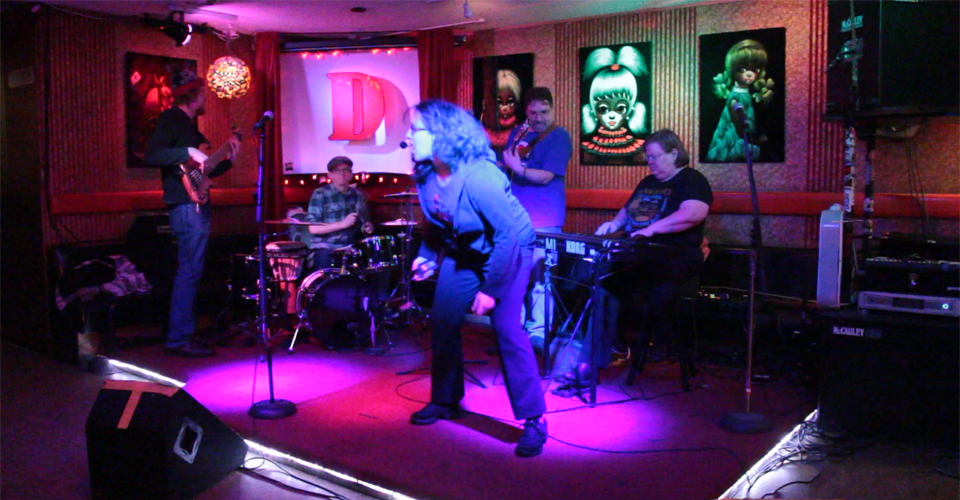 Program Themes
Themes include taking up space as a young woman in a violent world, stepping out on faith to heal chronic illness, questioning the line between forgiveness of someone else and erasure of self, questioning the efficacy of political activism, recovering from child sexual abuse, coping with fears that accompany injury and disability, confronting the self-destruction of loved ones, releasing concern about what other people think, attempting to heal a family with mental illness, and learning to put oneself first.
Book Loolwa and her band, for a "Raw. Healing. Power." program!